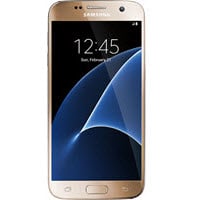 Samsung Galaxy s7 Repair Services, Is your Samsung Galaxy s7 in need of repair? You've come to the right place! At Unique Geek iPhone, Samsung & Computer Repair Specialists, we specialize in repairing Samsung Galaxy s7. Whether you know what's wrong with your Samsung Galaxy s7, or you need help diagnosing your device. We have you covered! Our expert team are fast, friendly, and they really know what they're doing.
Because we understand life is busy, we offer a convenient options for Samsung Galaxy s7 repair. Drop your Samsung Galaxy s7 off at our local store. We often repair your Samsung Galaxy s7 on the same day you bring it in. We provide a Six-month guarantee on the parts and the services, too. There simply isn't a better way to get your Samsung Galaxy s7 Phone fixed!
Samsung Galaxy Repair Fast & Professional
Samsung Galaxy s7 Repair Services, From water damage to broken screens and everything in-between, we can fix it. And, if we find that your Samsung Galaxy Phone/ tablet is not repairable, we may be able to buy it or trade you for another device.
Best Price & Best Services Guaranteed in all other repairs by Unique Geek