Samsung Galaxy Repair in Valparaiso, NWI & the surrounding area.
Samsung Galaxy Repair Services, give us a call today (219) 476-0008 to schedule your Samsung Galaxy Repair Services. Valparaiso and the surrounding areas.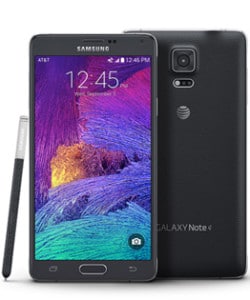 Samsung Galaxy Repair, If you have an Samsung Galaxy needs to be repaired. Whether or not your Samsung Galaxy needs repairs or a battery change, Unique Geek has the tools, parts, and team to get the Samsung Galaxy Repair done right – quickly and hassle-free. You can also trade or sell your Samsung Galaxy device to Unique Geek or get one of many refurbished smartphones that you can find in our shops.
If you have the Samsung Galaxy S3, S4, S5, S6, S6 Edge & Note 3, 4, 5 or an earlier model, we are able to repair your cellphone – typically the common repairs we deal with each day include:
Cracked Screen replacement
Charging Port replacement
Battery replacement
Cracked Samsung Galaxy Screen Repair
Samsung Galaxy Repair, When you've a broken, cracked Samsung Galaxy display screen, you aren't alone. Do you know research show that one-quarter of all Samsung Galaxy's has a broken screen? In reality, a broken display screen is one of the commonest Samsung Galaxy issues, and the average user stay up with a broken screen for a full six months before buying a new cellphone. But why spend more money on a brand new device when you possibly can fix your Samsung Galaxy display screen for only a fraction of the associated cost? The specialists at Unique Geek offer affordable Samsung Galaxy screen repair services, so there isn't a reason to stay up with that damaged screen anymore!
Samsung Galaxy Repairs for Water-Damaged
Samsung Galaxy Repair, 30% of Samsung Galaxy customers report having damaged their device, and the water damage is among the biggest problems. 18% of these with a Samsung Galaxy point to liquid damage, our skilled technicians at Unique Geek have the experience to troubleshoot and repair your water-damaged Samsung Galaxy, whether or not you spilled your morning cup of tea all over your device or accidently dropped it in the bathroom. We will repair your smartphone for and less time and less money. Depending on the damage status, we may even be able to repair your device in one business day.
What is the Repair Cost ?
At Unique Geek we provide high-quality, affordable Samsung Galaxy repair services so you will get the Samsung Galaxy repaired without breaking the bank. Unique Geek offers a three-month warranty on all repairs and all OEM parts used in the repair process. If one thing goes wrong, we have got you covered.
Samsung Galaxy Fixed Here!
Schedule Repair Near YOU!
Schedule a repair service appointment online at a local Unique Geek near you
We Serve Valparaiso, NWI and the surrounding areas.
Your trusted local repair shop in Valparaiso, NWI and the surrounding areas.
iPhone, iPad, iPod, Samsung Galaxy, Tablet, Laptop, MAC & Computer Repair
Valparaiso, IN
Crown Point, IN
Chesterton, IN
Portage, IN
Merrillville, IN
Michigan City, IN
Hobart, IN
Dyer, IN
Schererville, IN
La Porte, IN
Lake Station, IN
Gary, IN
Hammond, IN
Griffith, IN
Westville, IN
Wanatah, IN
East Chicago, IN
Elkhart, IN
Elwood, IN
Evansville, IN
Fishers, IN
Fort Wayne, IN
Frankfort, IN
Franklin, IN
Connersville, IN
Goshen, IN
Greencastle, IN
Greenfield, IN
Greensburg, IN
Greenwood, IN
Kouts, IN
Crawfordsville, IN
Highland, IN
Brownsburg, IN
Huntington, IN
Indianapolis, IN
Jasper, IN
Jeffersonville, IN
Kendallville, IN
Kokomo, IN
Clarksville, IN
Lafayette, IN
Columbus, IN
Lawrence, IN
Lebanon, IN
LOFS, IN
Madison, IN
Hebron, IN
Martinsville, IN
Bloomington, IN
Bluffton, IN
Mishawaka, IN
Muncie, IN
Munster, IN
New Albany, IN
New Castle, IN
New Haven, IN
Noblesville, IN
Peru, IN
Plainfield, IN
Winfield, IN
Logansport, IN
Richmond, IN
Plymouth, IN
Seymour, IN
Shelbyville, IN
South Bend, IN
Speedway, IN
Terre Haute, IN
Anderson, IN
Vincennes, IN
Wabash, IN
Warsaw, IN
Washington, IN
West Lafayette, IN